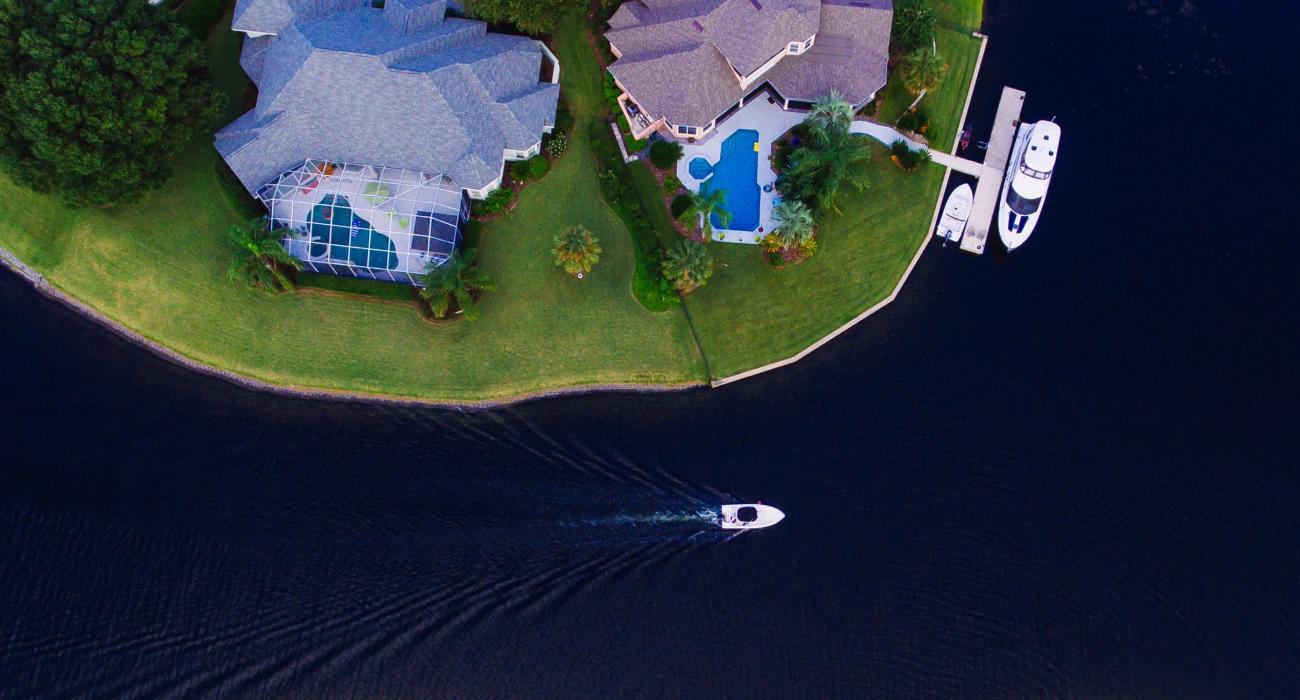 Estates & Trusts
Protecting your wealth and preserving your legacy. We make it our mission. Arent Fox provides comprehensive services and personalized strategies for high net worth individuals and their families.
Our practice is built on a commitment and sensitivity to our clients' interests and confidential matters that cut across multiple generations. We represent prominent real estate developers, entrepreneurs, professional athletes, and executives and shareholders of some of the largest companies and closely-held businesses in the Washington, DC area. Our clients have net worths ranging from a few million dollars to in excess of $1 billion.
Ranked Tier 1 for Estates & Trusts Law in the inaugural US News-Best Lawyers law firm rankings, we have decades of collective knowledge and experience in trusts and estates, probate, tax, corporate, litigation, employee benefits, and real estate law to offer clients integrated advice  and a full range of services. Underlying the strength of our practice is a team of attorneys who have been recognized as leaders in Washington, DC in the trusts and estates area by Best Lawyers in America and Washingtonian magazine.
Asset Protection Strategies
Protecting and preserving your assets and business requires financial planning for future generations. We assist clients in structuring and implementing asset protection strategies that comply with federal and state regulations to protect large assets, minimize adverse litigation risks, make funds accessible, and minimize federal, state, and local taxes.
Business Succession Planning
We advise on business succession planning for owners of closely held businesses and their families across generations, including the structuring of limited partnerships and limited liability companies, tax planning, planning for retirement benefits, and the treatment of qualified and nonqualified compensatory stock options. We develop strategy options that enable our clients to make informed decisions regarding the tax risks and opportunities presented by their businesses. In specific circumstances where personal wealth is inextricably tied to a business, we integrate business advice and personal wealth planning experience to accomplish shared goals by cost effective means
Charitable Planning
Arent Fox offers tax and corporate advice, including formation, tax qualification, and operation of private foundations and supporting organizations to exempt organizations, public and private charities and charitable trusts. We also advise fiduciaries, including banks and trust companies, on federal, state and international tax issues, compliance with state and federal regulations, will and trust construction and trust reformation for tax and non-tax purposes.
Additionally, we assist clients in achieving their philanthropic goals by representing individual donors and exempt organizations in implementing lifetime and testamentary charitable planned giving techniques designed to achieve charitable and tax objectives.
Estate Planning
As trusted advisors, we are dedicated to our clients' unique interests and goals. We assist clients in developing individualized tax-efficient estate plans that accomplish both personal and business objectives. These plans reflect current tax and state laws that affect the future wealth of individuals and families and take into consideration the possibility of future changes in the law.
Our experience includes the preparation of wills and trusts for high-net-worth individuals, the analysis of estate and gift taxes, life insurance planning, generation-skipping transfer tax issues, planning for retirement benefits, and the structuring of estate plans to ease the transmission of personal wealth and achieve philanthropic goals. We also provide international estate planning for non-US citizens and US residents owning foreign situs assets.
Trust & Estate Dispute Resolution & Litigation
Arent Fox is a recognized leader in the resolution of matters involving trusts and estates. Our dispute resolution work in this area complements our extensive, premier Wealth Planning & Management practice that focuses on trusts and estates planning, wealth management, and charitable giving. Dispute resolution in this area requires not only knowledge of the substantive law governing wills, trusts, and other directives, but also the sensitivity and understanding of the personal aspects of these issues. Arent Fox's depth and breadth of experience provides a greater opportunity for a successful outcome.
While trusts and estates matters can be the subject of litigation in court, by their nature they are often best resolved by mediation or other types of alternative dispute resolution, such as arbitration. Our trusts and estates litigators are skilled at assisting the parties in determining the best legal dispute resolution mechanism for the circumstances, and representing our clients in dispute resolution forums.
Some representative matters include:
Representation of a trade organization that created a trust for the benefit of its members to purchase insurance, in a dispute with the trust regarding whether the trust entity was a common law trust or a business trust. The court ruled in favor of the client, finding that the trust was a common law trust and was accordingly required to provide information regarding the trust's finances and operations.
Representation of charitable organizations that were the beneficiaries under the valid will of the testatrix. Issues included undue influence and competence of the testatrix.
Representation of beneficiaries of a trust who were denied information by the trustee regarding the operation and finances of the trust.
Representation of individual legatees under certain wills and beneficiaries under certain trusts in a sales transaction that requires distribution of the trust assets and closure of one of the estates.
Representation of trustees in connection with a dispute with a trust beneficiary regarding the termination and dissolution of the trust.
Representation of beneficiaries of two trusts in disputes involving the trust's principal assets, which are large tracts of California land. Litigation was initiated but the matters were resolved by a global settlement agreement.
Representation of the beneficiary of an estate to force the personal representative to account and distribute the assets.
Representation of beneficiary in fraud claims, obtaining a temporary restraining order that froze nearly $1.6 million of the estate's funds that had been misappropriated before the defendants could transfer the funds to another bank; the case ultimately settled and the estate's funds were protected.
Representation of insurance trust in jury trial in federal court in the Southern District of Florida, received a jury award in trust's favor and payment of more than $6 million to the trust.
Representation of beneficiary in fraud claims, obtained a temporary restraining order freezing nearly $1.6 million of the estate's funds that had been misappropriated before the defendants could transfer the funds to another bank; the case ultimately settled and the estate's funds were protected.
Representation of settlor and beneficiary of a trust to terminate an irrevocable trust over opposition of the trustee under the DC Uniform Trust Act; court granted termination with the consent of the District of Columbia.
Claims by the United States Environmental Protection Agency involving liability of a testamentary trust for environmental claims at decedent's property passing into and out of the trust.
Representation of a trustee in responding to a subpoena related to a claim for support that threatened to plunder the trust assets, avoiding discovery, and future claims against the trust.
Representation of personal representatives of an estate in challenge to will and trust brought by testator's estranged son. Issues included undue influence, testamentary capacity, testamentary knowledge, and alleged fraud.
Tax Planning & Tax Controversies
Arent Fox provides tax advice that fits the business and personal objectives of our clients. In connection with tax planning for individuals, we counsel clients with respect to family and marital trusts, charitable trusts, life insurance trusts, family limited partnerships and limited liability companies, generation-skipping planning, sales to grantor trusts and historic preservation and conservation easements.
Our lawyers represent clients in tax disputes before the Internal Revenue Service, state tax authorities, and administrative agencies. We negotiate directly with federal, state, and local tax assessors and work to resolve disputes through negotiation, mediation, litigation, and other types of alternative dispute resolution to achieve the most favorable results for our clients.
We also handle administrative matters, including obtaining IRS National Office rulings on proposed transactions and representing taxpayers before the audit and appeals divisions of the IRS.
Trust & Estate Administration & Probate
We assist individuals, executors and trustees in all phases of probate and trust administration, including preparing estate tax returns and fiduciary income tax returns, the use of disclaimers, and complicated post-mortem tax planning.
Our experience also includes probate practice in Virginia, Maryland, and the District of Columbia, the valuation of estate assets, the preparation of estate tax returns and fiduciary income tax returns, the distribution of estate assets to estate beneficiaries, and post-mortem tax planning to facilitate the transfer of wealth from one generation to another. Upon completion of an estate or a trust, we prepare an accounting of the fiduciaries' actions and work with the fiduciaries to settle the account and have the fiduciaries released from liability.