Julia B. Jacobson
Partner
Julia counsels national and multi-national organizations on practical and tactical privacy and cybersecurity compliance strategies, data breach response, technology transactions, and marketing initiatives.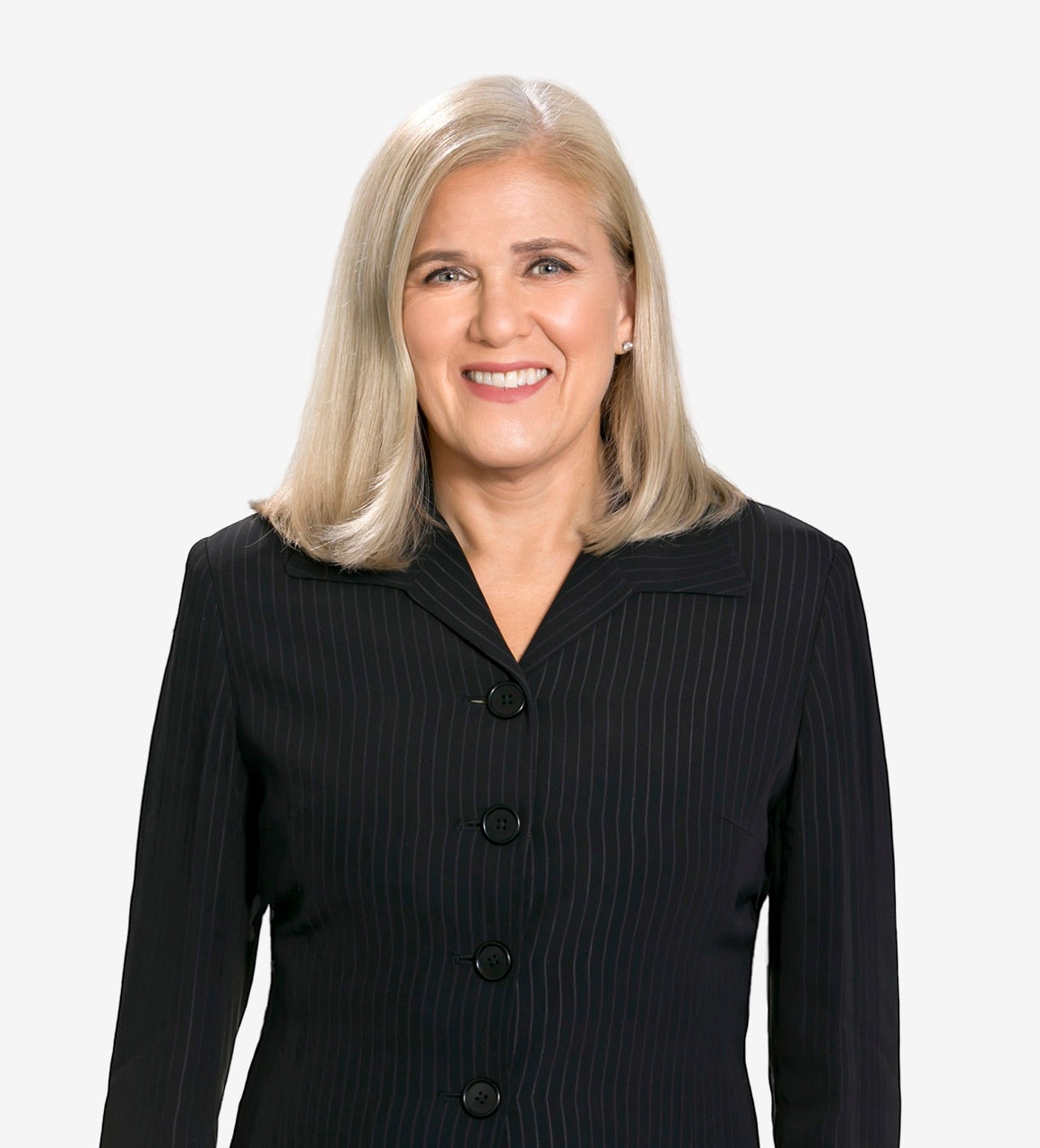 Offices

Phone

Email

Social
Julia has more than 20 years of experience as a trusted advisor to clients around the globe. Julia understands that clients need superior legal knowledge in the form of practical real-world advice and works with clients to find innovative ways to ensure that legal solutions match business goals.  Her clients include consumer products, data, ecommerce, energy, financial services, health care, life sciences, manufacturing, marketing services, private equity, retail and technology businesses, as well as not-for-profit organizations. 
Julia concentrates her work in these three areas:
Privacy and Cybersecurity
Julia advises her clients on an array of privacy, cybersecurity, data breach, and data governance matters. She assists clients with the design and development of privacy-sensitive policies for the collection and use of personal data.  Julia regularly advises businesses on the privacy and cybersecurity aspects of ESG programs, ethical data use, machine learning and artificial intelligence, vendor contracting and management and business sales, combinations and acquisitions.  She has helped her clients design, develop and implement compliance programs to meet the challenges of the evolving privacy and cybersecurity law landscape, including California Consumer Privacy Act and other U.S. state privacy and cybersecurity laws, EU's General Data Protection Regulation, UK Data Protection Act 2018, cross-border personal data transfers and New York Department of Financial Services Cybersecurity Regulations, as well as to align with industry standards, including the NIST cybersecurity and privacy frameworks and ESG standards and frameworks.  Julia also serves as the data breach coach for several national and international clients.
Commercial Contracts and Technology Transactions
Julia has significant experience assisting clients in drafting and negotiating their complex commercial contracts, particularly technology-centric agreements and the deployment of machine learning and artificial intelligence. For both product and service providers and users,  she reviews and negotiates contracts and develops template agreements and tools for vendor screening and assessments.
Marketing and Promotions
Julia advises businesses on all aspects of their marketing campaigns, including in-store, internet, mobile, social media, text message and email marketing, as well as sweepstakes, contests and offers. Much of her marketing practice is dedicated to assisting clients to navigate the digital advertising ecosystem and the use of emerging technologies.  Increasingly, her practice focuses on supporting clients in designing data practices that consider stakeholder expectations and data ethics. She routinely drafts and negotiates co-branding, sponsorships, commercial coventure, and other agreements associated with the marketing, and promotion of products and services. Her clients include brands, agencies and mar-tech providers.
Previous Work
Prior to joining Arent Fox, Julia was a partner at an international law firm.
Professional Activities
ITechLaw, Member, Board of Director
Fellow of Information Privacy, International Association of Privacy Professionals (IAPP)

Data Ethics Certificate, Data Institute, University of San Francisco (May 2021)

Boston Bar Association - Privacy, Cybersecurity, and Digital Law Steering Committee

Advisory Council, Digital Marketing Program, The George Washington University
Certified Information Privacy Professional/United States (CIPP/US)
Certified Information Privacy Manager (CIPM)
Publications, Presentations & Recognitions
Co-Presentor, BBA Webinar: The New Business Ethics- ESG for Lawyers, January 26, 2021, BBA Webinar

Presenter, "Ransomware Diligence: You and Your Vendors," August 24, 2021, and September 17, 2021, BankersWeb Webinar

Panelist, "Biometric Regulatory Updates," NetDiligence CyberRisk Summit, July 14, 2021, Philadelphia, PA

Presenter, "The CCPA Progeny, Part III: Data Ethics Webinar,"  June 2021

Presenter, "The CCPA Progeny, Part II: Facing Customers & What's New in State Privacy Laws Webinar," April 2021
Presenter, "The CCPA Progeny: Where, When, and How Webinar," March 2021
Presenter, "

Data Security Incidents: Tuning up Your Response Playbook for Today's Threats,

"

 Lorman, May 2021

Co-presenter, "Big Data in Health: How to Outsmart the Legal Issues with Artificial Intelligence in Healthcare," Boston Bar Association webinar, February 5, 2021 
Co-presenter, "What's Reasonable? Recent Developments in Cybersecurity Law," Celesq® AttorneysEd Center, September 1, 2020
Co-Author, "Be Reasonable, Part 2: Recent Changes in State Data Security Law and Enforcement," Legal Tech News, July 22, 2020
Author, "Guidance Note – Massachusetts Cybersecurity," OneTrust Data Guidance, July 2020
Author, "Be Reasonable: Recent FTC Enforcement Orders on Data Security," Legal Tech News, June 24, 2020
Author, "Drafting Privacy Policies for Websites, Apps and Other Digital Services, 545 Privacy & Data Security Practice Portfolio Series," Bloomberg BNA
Contributor, "Responsible AI: A Global Policy Framework," International Technology Law Association
Co-presenter, "Updating Your Online Privacy Policy: Best Practices in a Rapidly Changing Environment," Lorman, May 14, 2020
Speaker, "Drafting a Privacy Policy and Terms of Use for Online Services," MyLaw CLE, April 14, 2020
Panelist, "Your Digital Marketing Guide to Navigating the CCPA," Lorman, April 9, 2020
Moderator, "CCPA - Nuts & Bolts" panel at the 2019 Boston Bar Privacy & Cybersecurity Conference  
"The SEC brings its first enforcement action under the identity theft red flags rule," Journal of Investment Compliance, May 7, 2019
"Practical Guide To GDPR Breach Notification And Security Requirements," RSA Conference, San Francisco, California, April 16, 2018
"Is Your Incident Response Plan Ready?," IAPP Web Conference, March 15, 2018
"Privacy Laws Are Coming! Is it Time to Panic?," Pittsburgh CIO Executive Summit, November 28, 2017
"WP29's New GDPR Data Breach Notification Guidance," International Association of Privacy Professionals Webinar, November 16, 2017
"Drafting Website and Mobile App Terms of Use and Privacy Policies," Strafford Webinar, October 25, 2017
"GDPR - The Countdown Continues," Association of Corporate Counsel Webinar, September 21, 2017
"How Hedge Funds can Maximize Big Data by Minimizing Legal Risk," Alternative Investment Management Association, July 12, 2017
"Privacy Risk Summit 2017," TRUSTe, San Francisco, CA, June 6, 2017
"Social Media Cyber Risks: A Practical Look at Five Case Studies," LexisNexis Webinar, May 16, 2017
"The Challenges Of Big Data And Regulatory Compliance," K(NO)W Identity Conference 2017, Washington D.C., May 15, 2017
"International Incident Response: Challenges, Surprises and Forecasts," IAPP Global Privacy Summit 2017, April 20, 2017
"How to Simplify Compliance with Data Breach Laws," IAPP Webinar, March 30, 2017
"Sweepstakes and Promotions in Social Media," The Knowledge Group Webinar, August 2, 2016
"Tips and Traps: Navigating Data Privacy and Security in Healthcare and Life Sciences Transactions," ABA Webinar, June 29, 2016
"Cross-Device Tracking: New Opportunities, New Data Privacy Concerns for Marketers," The Knowledge Group Webinar, June 20, 2016
"Website Privacy Policies," ALl-ABA Live Webinar, August 6, 2015
"Social Media Promotions," Brand Activation Association/Association of National Advertisers (ANA) Live Webinar, July 28, 2015
"Updating Your Online Privacy Policy," Lorman Live Webinar, March 25, 2015
"U.S. Privacy and Data Protection: 2014 Year In Review," International Association of Privacy Professionals (LAPP) KnowledgeNet, January 8, 2015
"New and Unexpected: Developments in Mobile Marketing — Mobile Tracking, Apps and Mobile Payments," 36th Annual Law Conference of Brand Activation Association, November 6, 2014
"Executing a Sweepstakes, Contest or Game," Brand Activation Association/Association of National Advertisers (ANA) Live Webinar, June 25, 2014
"Track Me, Track Me Not: Complying with California's Do Not Track Disclosure Requirements," Lorman Live Webinar, February 25, 2014
"U.S. Privacy and Data Protection: 2013 Year In Review," International Association of Privacy Professionals (IAPP) KnowledgeNet, January 28, 2014
"Drafting Rules for Digital Promotions," 35th Annual Law Conference of Brand Activation Association, November 20, 2013
"Social Media Platforms: Your Content, Their Content?," SPLICE 2013 Licensors Summit, June 17, 2013
Panelist, "Mobile Marketing & Privacy: If You Collect It, Protect It," MITX Mobile Marketing Summit, May 2013
"Navigating Privacy Landmines When Launching a Mobile App," Boston Bar Association, December 2012
"Developing Best Practices for Sweepstakes and Promotions Rules Drafting," American Conference Institute's Digital Promotions & Social Media Summit, September 2012
Bar & Court Admissions

Education

Boston University School of Law

LL.M.

Boston University School of Law

JD

University of Michigan

BA