Arent Fox Helps the Housing Market Recover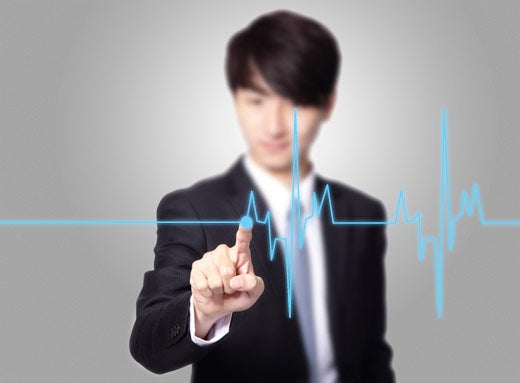 In the 1930s, as America struggled in the grips of the worldwide Great Depression, millions of Americans faced widespread foreclosures and mortgage market disruptions. To help promote and secure sustainable homeownership, the government created a number of agencies and government sponsored enterprises (GSEs) such as the Federal Housing Administration, Federal Home Loan Banks, Fannie Mae, and decades later, in the 1970s, Freddie Mac.

Over the next 60 years, Fannie Mae and the federal government's housing agencies fulfilled their mission in stabilizing and expanding homeownership for the American people by providing greater access to mortgage funding at reduced rates for responsible borrowers. As homeownership across the United States increased, so did the value of homes, providing American families with a large degree of economic security and protection against sudden financial shocks. From the time of the Depression until the close of the 20th century, national home values did not decline on a consistent basis. Indeed, average home values in many parts of the country skyrocketed, leading to a housing bubble that many believed would never burst. In 2004, the homeownership rate peaked at an all-time high of 69 percent, according to the US Census Bureau.

Starting in 2005, however, housing prices across the country began to fall, declining consistently for the first time since the 1930s. The housing finance market was not prepared for the turn. Homeowners, banks, and financial institutions suffered enormous losses. In 2008, credit markets froze and the nation's financial system was driven to the brink of collapse.

The ensuing Great Recession saw millions of Americans lose their jobs, small businesses close at an alarming level, and mortgages defaulting at historic rates.

With the near-collapse of private mortgage financing, Fannie Mae, Freddie Mac, and the Federal Housing Administration ended up owning or guaranteeing more than 96 percent of all home loans originated in the United States.

As part of its efforts to stabilize the housing system after its collapse, the Obama administration in October 2009 launched a new initiative for state and local housing finance agencies (HFAs) to help support low mortgage rates and expand resources for low- and middle-income borrowers to purchase or rent homes that are affordable over the long term.

When selecting a law firm to help develop and implement this historic initiative, Fannie Mae and Freddie Mac turned to Arent Fox. Arent Fox partners Les Jacobowitz and David Dubrow worked closely with Fannie Mae and Freddie Mac in the purchase by the US Department of Treasury of $15.5 billion of government-sponsored enterprise (GSE) securities backed by a portfolio of pooled single-family and multifamily bonds. Arent Fox assisted in negotiating the parameters of this New Issue Bond Program (NIBP), including underlying due diligence for Treasury and the GSEs, drafting the memorandum of understanding among Treasury, Fannie Mae, Freddie Mac, and the Federal Housing Finance Agency, and drafting the template documents for the nationwide rollout with input from various issuers and their counsel.

Most recently, Arent Fox assisted in the restructuring of NIBP and TCLP to allow issuers in NIBP to avail themselves of lower interest rates while providing Treasury and the GSEs more comprehensive ongoing reporting on the underlying transactions for both programs. "Every client and every matter we handle is of the utmost importance to Arent Fox," said David Dubrow. "This matter, however, took on particular significance for us. We all recognized that here we were doing more than just representing a client in a financing matter. Instead, we were playing a small but important role in restoring America's economy. While I have had many moments as an attorney of which I am very proud, I know I speak for my colleagues at Arent Fox when I say that we are particularly proud of our contribution to this project in helping our nation recover from the worst economic crisis of our lifetime."

For this work, Arent Fox LLP was named as a "Stand-Out" Law Firm in the area of finance by The Financial Times in the newspaper's "US Innovative Lawyers 2011" report.

To read more about Arent Fox's work to revive the nation's housing finance market please click here.