Arent Fox Clears Top Grossing Films: Case Study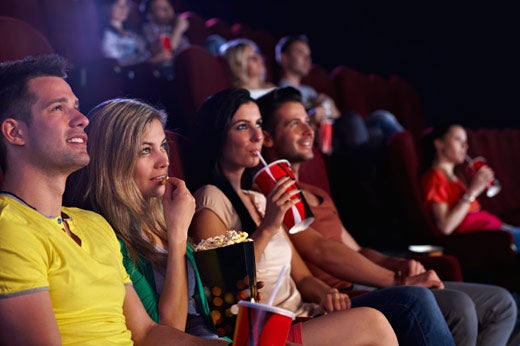 Pixar Animation Studios, the Academy Award®-winning computer animation studio, has produced some of the highest-grossing and critically acclaimed films in motion picture history. The release of Pixar animated films has become an annual event, eagerly anticipated by moviegoers around the world. Films such as Toy Story and its sequels, Finding Nemo, A Bug's Life, Cars, Monsters, Inc., The Incredibles, Wall-E, and Up have earned more than $7 billion dollars in box office grosses worldwide and won numerous Academy Awards.
Few of the millions of moviegoers who attend the films, however, realize that before any Pixar movie is released, a law firm in Washington, DC — Arent Fox, led by partner Anthony Lupo — works closely with Pixar to ensure the film is free and clear of potential legal hazards, including any inadvertent copyright and trademark infringements.
Indeed, Tony and Arent Fox have been responsible for giving the legal "go-ahead" to each of the classic, award-winning Disney-Pixar films released over the last dozen years. Tony and his team of intellectual property attorneys have worked with Pixar at virtually every phase of film production, beginning at the storyboard stage, to help make certain the movie cleared from an intellectual property perspective.
The importance of Arent Fox's detailed, pre-release review of Pixar's movies became clear in 2007 as Pixar was preparing to release its next blockbuster animated feature, Ratatouille, about a determined young rat living in Paris named Remy who dreams of becoming an esteemed French chef. One scene in the film featured Remy staring into the Paris night with the Eiffel Tower lit up in the distance. The scene, as sketched out in the script and pre-production storyboards, would undoubtedly appear stunning on the big screen as portrayed by Pixar's world-renowned animators.
There was only one problem.
French law protected images of the light patterns on the Eiffel Tower at night. Thus, while there are no restrictions on publishing a picture of the Tower by day, photos taken at night when the lights are aglow could be subject to protection. Fees for the right to publish must be paid to the SNTE (Société nouvelle d'exploitation de la tour Eiffel).
Arent Fox worked with Pixar's animators to make certain that the scene as portrayed on the screen complied with all applicable intellectual property laws.
Ratatouille was released in the summer of 2007 to both critical acclaim and financial success, earning more than $200 million at the box office. In 2008, it won the Academy Award for Best Animated Feature.